About GPS Heatmaps
With the rise of GPS-activity trackers, runners, cyclists and quantified-self enthusiasts now have a wealth of data available to themselves. These tools can give you fantastic insights into your training performance, but sometimes you just want to look at a pretty map of where you've been. And that's where GPS Heatmaps comes in.
GPS Heatmaps is a tool for turning your GPX or TCX activity files into visual maps. GPX is an industry-standard format for sharing your activity data, and there are tools available to export from most services to GPX. GPS Heatmaps creates beautiful point-maps of your data, with nothing to distract or detract from the raw data. Roads become visible only as you run them, landmarks and common paths glow white-hot with continued use.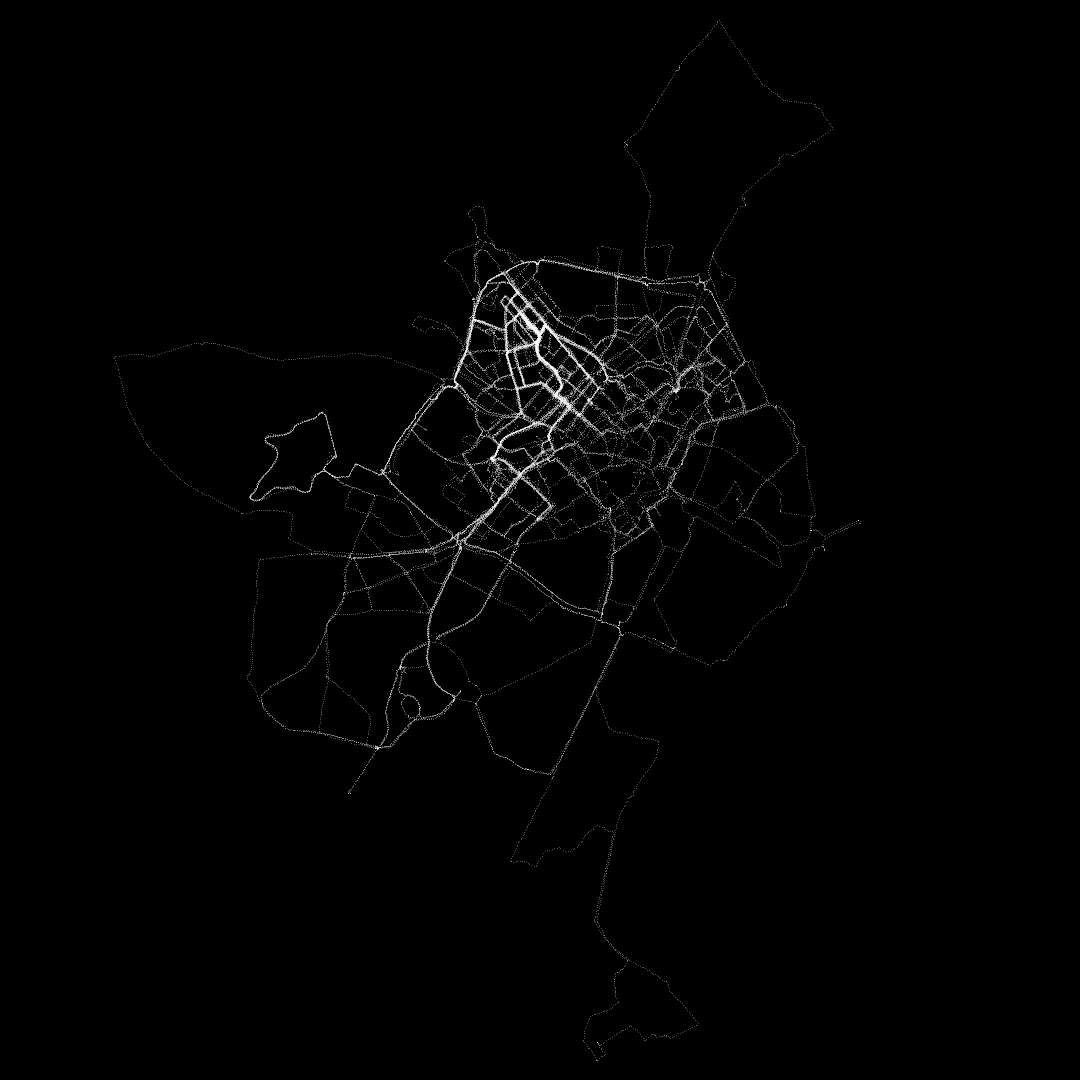 More images created by our users can be found on our Twitter account, @GPSHeatmaps.
This tool is currently in an alpha state and as such may not work in all browsers. If you encounter a bug, or wish to make a feature request, please email the creator at . GPS Heatmaps is made available for free and is supported by the donations you make. If you've found the tool useful, please consider donating.
Roadmap
Adding legends and scales to maps
Overlay heatmaps on Google Maps
Better selection tools for highlighting activities
Add support for importing data from online services (Nike+, Strava etc)
More map options such as colours, sizes, etc
About the Author
GPS Heatmaps was developed by Luke Lanchester after trying and failing to find a way to visualise his running habits. Luke is a software developer by trade, but enjoys taking a break from the keyboard every now and then to pound the pavements and explore the city.
If you want to have a chat with Luke, his email address is .